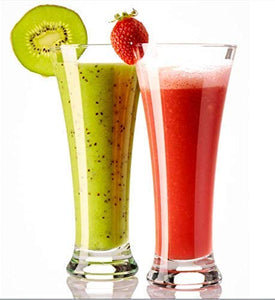 Brand: TIENER
Color: clear
Features:
This exquisite 6 piece 300 ml glassware set features luxurious crafted glass that's sure to turn heads. These fine glass tumblers preserve beverage's crisp, rich texture for a fresh taste every time.
Made of durable, crystal clear glass
Designed to provide optimum clarity and brilliance
Clean the glasses easily with your dishwasher or by hand. The glasses stay nice and bright even after frequent use!- Microwave safe (unless chipped, broken - Maximum 70 degree celsius
Glass will be provided in plain brown box.