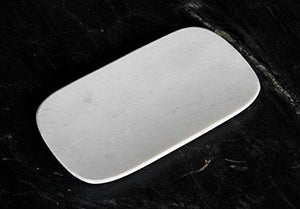 Brand: ORGANIC HOME
Color: White
Features:
Matrial :- Marble
Size :- 12" x 9" Inch
Platter, Tableware, Serveware, Dinnerware for your Home, Kitchen & Dining.
Infuse beauty & style and serve your guests sumptuous starters with dips, salads and dressings, kebabs or rolls
Each Platter wrapped will make a truly unique gift.
Publisher: Organic Home
Details: This small hand made platter is made from white marble with the slant surface and perfect for serving snacks and starters and gives your dining a better look.
Package Dimensions: 11.0 x 7.1 x 3.1 inches