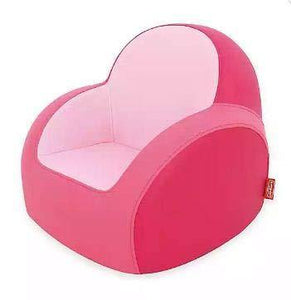 Brand: Dwinguler
Color: Marine Blue
Features:
The non-flip wide base of the sofa creates stability and prevents falls.
The "fatigue-free" sofa encourages good reading habits through comfortable seating.
The rounded ergonomic design helps encourage good posture.
The sofa is waterproof and easy to clean.
Product dimensions: 47.5 cm x 48.5 cm x 45 cm
Binding: Toy
Publisher: Dwinguler
Details: Your kids will have their own little seating with the Dwinguler Kids Sofa. The sofa has a SOFFKIN synthetic leather outer cover that is soft and lovely. Inside, the sofa has bio-foam that is made from natural vegetable material. What you get is an eco-friendly sofa inside and out. The rounded ergonomic design of the sofa is comfortable for children and helps encourage good posture in them.
UPC: 885637080003
EAN: 0885637080003
Package Dimensions: 20.5 x 20.5 x 20.2 inches