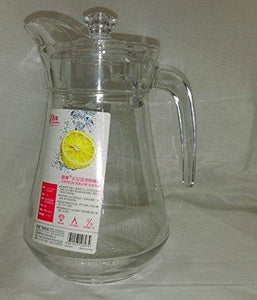 Brand: BlinkMax
Color: Transparent
Features:
Can be safely used in the microwave, oven, fridge, freezer and dishwasher
Colour: Transparent
Material: Glass
Volume: 1300 ML
Size: 5 Inches x 9 Inches
Publisher: Anhui Kangtai Glass Industry Technology Co. Ltd.
Details: Product Details: INSPIRE CRAFT is one of Asia' s leading glassware manufacturers. Its prime focus is clear and good quality soda lime based glassware. The new retail gift packs represent a unique and refreshing image of INSPIRE CRAFT, targeted to meet gifting needs and enhance customer satisfaction, happiness and pleasure through the use of INSPIREproducts for wining, dining and socializing.
EAN: 6951097106974
Package Dimensions: 4.7 x 3.5 x 3.1 inches