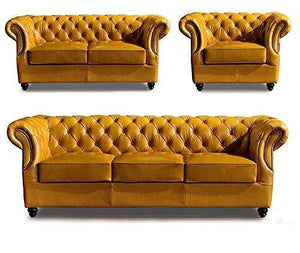 Brand: Wood Art Interior
Color: Yellow
Features:
Dimensions:- thre seater sofa size Length 198 cm,Hight 80 cm, Width 82cm. One 2 seater sofa size hight 80cm,Width 82cm, Length 150.One Sofa chair size Length 100 cm,width 48cm,hight 80cm.
Primary Material: Teak Wood
Color:Package Content : 1 Thre Seater Sofa, 1 two Seater Sofa, One Sofa chair
Assembly : DIY ( Do It Yourself )
Publisher: Wood Art Interior
Details: Wood Art Interior brings to you modern and comfortable sofa set for your living room.Modern furniture reflects the design philosophy of form following function prevalent in modernism.It has an elegant design which enhances the interior decor of your living room. Designed in such a way, the sofa is comfortable to sit.